How many of you think that you have a dull smile and would like to have brighter teeth and a dazzling smile.
Even though a lot of commercial toothpastes claim to brighten your teeth, they do not actually whiten your teeth.
I would to explain about teeth or whitening in this blog.
Bleaching is a process to brighten your natural teeth without any major complications such as tooth removal or cutting of tooth structure.
Colored drinks like tea, coffee, red wine and tobacco products can cause discoloration.
Natural ageing of the teeth also turns them darker or stained.
In addition to this fluorosis of teeth can cause stains due to drinking water.
Do some individuals naturally have darker teeth than others similar to individuals with different skin and eye color.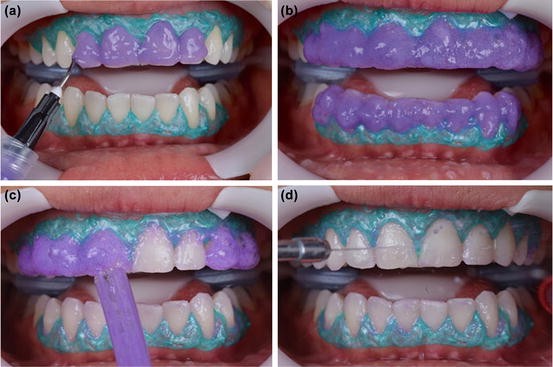 A professional brightening is performed by aid of acid oxygen which removes the distracting color pigments in the teeth.
Firstly the bleaching solution is prepared and then applied over the teeth, where the gums are covered from the whitening products with a help of a special rubber compounds.
It is only possible to brighten one's own natural teeth. Crowns, bridges or veneers cannot be brightened.
So if you are planning for replacement of missing teeth as well as brightening your teeth, it is ideal to perform the bleaching procedure first and the replace the teeth with crowns or bridges according to the brightened teeth.
Before the bleaching procedure, a professional cleaning of the teeth is recommended to strengthen your gums, so that the bleaching agents have not seep under the guns, This is ideally have a week before the bleaching procedure.
After proper exposure time, the bleeding solution is removed and the teeth are rinsed with water.
Then the gums protecting rubber is removed.
A professional bleaching may be performed safely every two years.
Predictability of the outcome:
Your teeth are just as individual as you are, they certainly will become brighter after the bleaching procedure.
But how much brighter depends on your teeth base color.
The result usually lasts one to three years or longer depending on your oral dental care as well as regular professional cleaning.
In cases of heavy consumption of discoloring substances like tobacco, alcohol, red wine, colored juices, tea, coffee, cola, mustard and ketchup as well as poor oral hygiene, the result will not last long.
Risks of Bleaching:
The risks of bleaching are insignificant at best but any minor complications can be corrected with additional measures.
Persons with no significant changes in color after bleaching may opt for other procedures such as veneers.